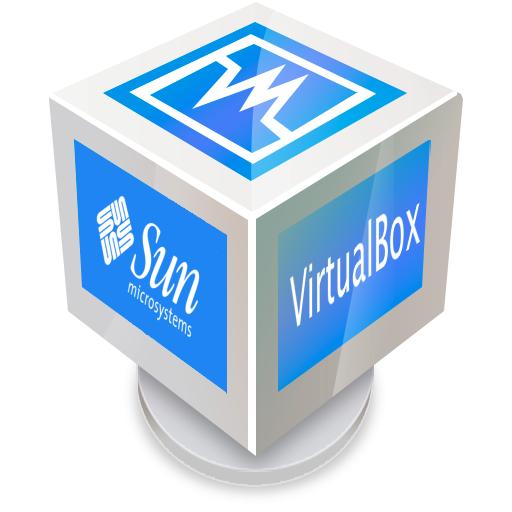 VirtualBox 4.2.12.84980
VirtualBox te permitirá "montar" y "correr" varios Sistemas Operativos en tu PC física sin dañar tu Sistema Operativo actual.
Con él podrás probar Windows 7 desde tu Xp o Vista o viceversa, la ventaja principal es que si un Sistema Operativo se daña o deja de funcionar, lo eliminas desde la cónsola virtual y listo, tu Sistema Operativo seguirá limpio y reluciente como el primer día.
En otras palabras con VirtualBox podrás crear un ordenador virtual dentro del tuyo, con su sistema operativo totalmente independiente, el cual podrás utilizar delaboratorio para instalar, configurar aquellos programas o utilidades que deseas testear antes de realizar su instalación definitiva en tu Sistema Operativo principal, verificar su compatibilidad etc, también recomendado para técnicos o programadores que deseen verificar en un entorno "real" el funcionamiento de los mismos. Para conseguirlo primero deberás crear una máquina virtual del sistema operativo que desees, después, cargarla con el programa y listo, arrancará como si del nuevo sistema operativo se tratara.
Otra gran utilidad de las máquinas virtuales la cual exploto frecuentemente es la ejecución o prueba de programas "sospechosos" de contener algún virus o código malicioso, al ejecutarlo en este entorno virtual las posibilidades reales de impacto sobre el Sistema Operativo serían casi nulos, pues solamente dañaría al Sistema Operativo virtualizado, una especie de caja de arena.
Las máquinas virtuales que podrás ejecutar con VirtualBox son: Windows 95, Windows Vista, Windows 2000 y Windows XP, incluso un Linux. Todo desde tu sistema operativo actual.
VIRTUALBOX ES PODEROSO EN VARIOS ESCENARIOS
Ejecución de múltiples sistemas operativos simultáneamente.
VirtualBox permite ejecutar más de un sistema operativo a la vez. De esta forma, puede ejecutar el software escrito para un sistema operativo a otro (por ejemplo, el software de Windows en Linux o Mac o viceversa) sin tener que reiniciar el equipo para usarlo. Ya que se puede configurar qué tipo de "virtual" de hardware debe ser presentada a cada sistema operativo tal, puede instalar un sistema operativo antiguo, como DOS u OS / 2. Sin importar siquiera si el hardware de tu equipo es compatible o no con el nuevo SO.
Fácil instalación del Software.
Los proveedores de software pueden utilizar máquinas virtuales para enviar configuraciones de todo el software. Por ejemplo, instalar una solución correo servidor completa sobre una máquina real puede una tarea tediosa. Con VirtualBox, una configuración compleja (entonces a menudo se llama un "aparato") puede ser embalado en una máquina virtual. Instalar y ejecutar un servidor de correo es tan fácil como la importación de un aparato de gas en VirtualBox.
Inmediata recuperación antidesastres.
Una vez instalado, una máquina virtual y sus discos duros virtuales se puede considerar un "contenedor" que puede ser arbitrariamente congelados, despertado, copiar, copia de seguridad, y se transportan entre los equipos anfitriones.
Con el uso de otra de las características de VirtualBox llamado "instantáneas", se puede fijar un estado determinado de una máquina virtual y volver a ese estado, si es necesario, de esta manera, podrás libremente experimentar con un entorno informático, si algo sale mal (por ejemplo, después de instalar el software mal comportamiento o infectar al huésped con un virus), uno puede fácilmente volver a una instantánea anterior y evitando así la necesidad de copias de seguridad frecuentes y las restauraciones.
Se pueden crer culquier número de instantáneas, lo que le permite viajar atrás y adelante en el tiempo de máquina virtual. Puede eliminar las instantáneas, mientras que una máquina virtual se ejecuta para recuperar espacio en disco.
Consolidación de la infraestructura.
La virtualización puede reducir significativamente el hardware y los costes de electricidad. La mayoría de las veces, las computadoras de hoy sólo usan una fracción de su poder potencial y correr con baja carga promedio del sistema. Una gran cantidad de recursos de hardware así como la electricidad se pierde. Así, en lugar de correr muchos equipos físicos que serían parcialmente utilizados, se puede instalar varias máquinas virtuales en un host de escasos recursos y equilibrar las cargas entre ellos.
REQUISITOS DEL SISTEMA
Podrás instalar Virtual BOX en cualquier máquina corriendo algunos de los Sistemas Operativos siguientes:
•Windows hosts:
- Windows XP, all service packs (32-bit)
- Windows Server 2003 (32-bit)
- Windows Vista (32-bit and 64-bit).
- Windows Server 2008 (32-bit and 64-bit)
- Windows 7 (32-bit and 64-bit)
•Mac OS X hosts:
- 10.5 (Leopard, 32-bit)
- 10.6 (Snow Leopard, 32-bit and 64-bit)
- 10.7 (Lion, 32-bit and 64-bit)
- Intel hardware is required; please see Chapter 14, Known limitations also.
•Linux hosts (32-bit and 64-bit). Among others, this includes:
- Ubuntu 6.06 ("Dapper Drake"), 6.10 ("Edgy Eft"), 7.04 ("Feisty Fawn"), 7.10 ("Gutsy Gibbon"), 8.04 ("Hardy Heron"), 8.10 ("Intrepid Ibex"), 9.04 ("Jaunty Jackalope"), 9.10 ("Karmic Koala"), 10.04 ("Lucid Lynx"), 10.10 ("Maverick Meerkat), 11.04 ("Natty Narwhal").
- Debian GNU/Linux 3.1 ("sarge"), 4.0 ("etch"), 5.0 ("lenny") and 6.0 ("squeeze")
- Oracle Enterprise Linux 4 and 5, Oracle Linux 6
- Redhat Enterprise Linux 4, 5 and 6
- Fedora Core 4 to 15
- Gentoo Linux
- SUSE Linux 9, 10 and 11, openSUSE 10.3, 11.0, 11.1, 11.2, 11.3, 11.4
- Mandriva 2007.1, 2008.0, 2009.1, 2010.0 and 2010.1
It should be possible to use VirtualBox on most systems based on Linux kernel 2.6 using either the VirtualBox installer or by doing a manual installation; see the section called "Installing on Linux hosts". However, the formally tested and supported Linux distributions are those for which we offer a dedicated package.
Note that starting with VirtualBox 2.1, Linux 2.4-based host operating systems are no longer supported.
•Solaris hosts (32-bit and 64-bit) are supported with the restrictions listed in Chapter 14, Known limitations:
- Solaris 11 (Nevada build 86 and higher, OpenSolaris 2008.05 and higher, Solaris 11 Express)
- Solaris 10 (u8 and higher)
Multilenguaje | Español | Freeware | 94.5 MB | Windows/ Linux/ MAC/ Solaris | x32-bits y x64-bits